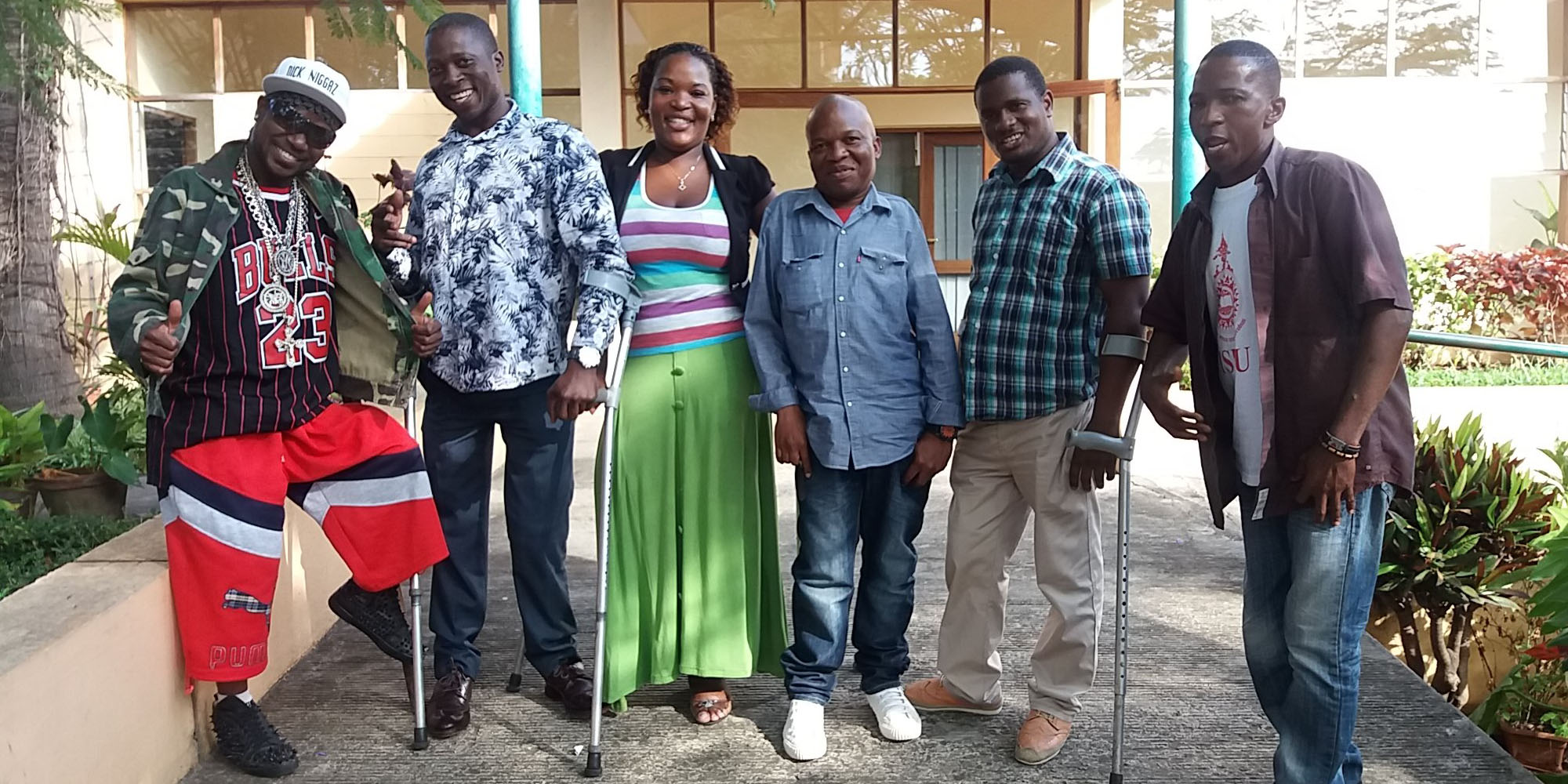 Working with disabled people and their organizations in low-income countries
India, Nepal, Ethiopia, Burundi, Mozambique
Listening to partners' needs and strengthening their capacity is central to our work. Our partners are passionate and courageous in taking up the challenges in disability and development, tackling the major issues that matter to disabled children, men and women – poverty, exclusion from civil society, health, education and livelihoods – their very human rights.
We also work with groups whose disabilities may be overlooked and invisible, people who are deaf, hard of hearing and mentally ill. We include in our remit those who are most marginalized in society, people who live below the poverty line, and tribal and displaced people.
We are confident that every partner and project we support changes the lives of children and adults with disabilities and their families, and equalizes opportunities for the most vulnerable in society.
Strengthening partner organizations
Disabled people's rights
Disabled children and girls' education
Disabled people's livelihoods
Deaf children's right to education
(2019) Yeamlak is 8 years old and deaf. Bisrat, her father, travels 20km to school with her by bus every day and stays until school is over. The school operates a shift system to cater for over 4,000 children and is the first school in Adama to have special needs education and teachers, supplemented by […]
Active community mobilizer in Nepal supporting many other disabled people into self-help groups and livelihood activities.
(2019) Yeamlak is 8 years old and deaf. Bisrat, her father, travels 20km to school with her by bus every day and stays until school is over. The school operates a shift system to cater for over 4,000 children and is the first school in Adama to have special needs education and teachers, supplemented by […]
Ntahorutari Samson fled to DRC with his mother and his sister when conflict intensified in Burundi in 1972. With his stepfather killed and conflicts erupting all over the Congo, he and his family crossed over to Tanzania. His mother's mental health was failing and Samson organized repatriation papers to admit her to a mental hospital […]
Melaku was one of 8 deaf teaching assistants involved in our project on Improving education for deaf and hard of hearing children with DDIA in Ethiopia. When he started working at Adama School, there were no special educational needs (SEN) teachers or resources. Melaku worked with the school director Teshane to refurbish the disused library […]