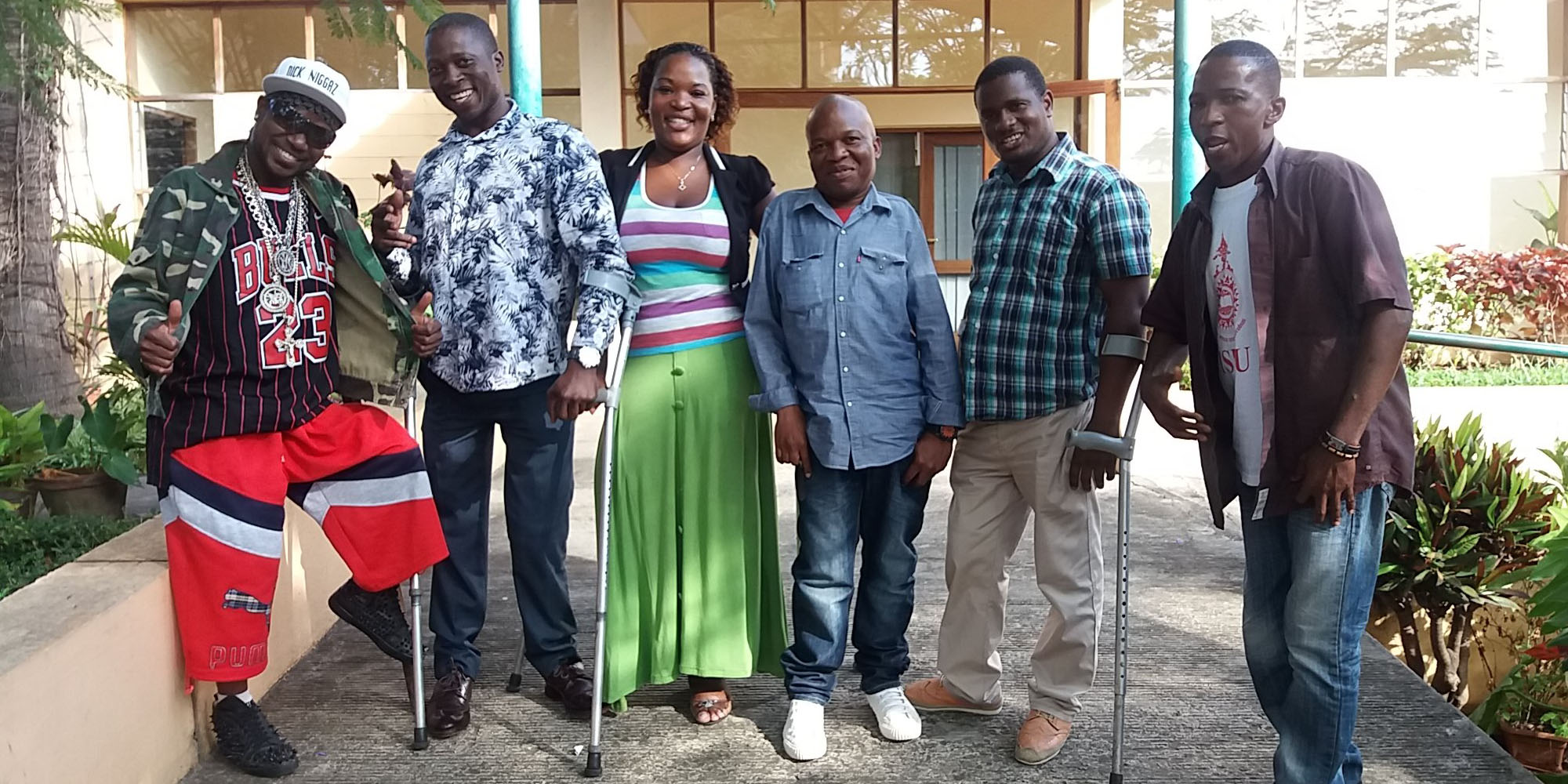 Working with disabled people and their organizations in low-income countries
India, Nepal, Ethiopia, Burundi, Mozambique
Listening to partners' needs and strengthening their capacity is central to our work. Our partners are passionate and courageous in taking up the challenges in disability and development, tackling the major issues that matter to disabled children, men and women – poverty, exclusion from civil society, health, education and livelihoods – their very human rights.
We also work with groups whose disabilities may be overlooked and invisible, people who are deaf, hard of hearing and mentally ill. We include in our remit those who are most marginalized in society, people who live below the poverty line, and tribal and displaced people.
We are confident that every partner and project we support changes the lives of children and adults with disabilities and their families, and equalizes opportunities for the most vulnerable in society.
Strengthening partner organizations
Disabled people's rights
Disabled children and girls' education
Disabled people's livelihoods
Deaf children's right to education
Matrika, himself a mental health patient, was not diagnosed until the age of 25, and it took another four years fully recover. He then chose to talk about his own experiences to de-stigmatise attitudes towards mental health in Nepal, and very quickly became a respected advocate speaking on national TV channels across Nepal. Matrika founded […]
Jagadish Prasad Adhikari was one of three co-founders of the Disabled Human Rights Centre, along with friends Maheshwar Ghimire and Shudarson Subedi. Over the years, the three friends developed DHRC-Nepal into a national cross-disability advocacy organization, as well as supporting local DPOs in other parts of Nepal. Jagadish contracted polio at the age of one. […]
We are very lucky to be able to welcome four Master's students from the UEA School of International Development to placements at DDP this summer.
Melaku was one of 8 deaf teaching assistants involved in our project on Improving education for deaf and hard of hearing children with DDIA in Ethiopia. When he started working at Adama School, there were no special educational needs (SEN) teachers or resources. Melaku worked with the school director Teshane to refurbish the disused library […]
"I really am happy to have joined the IT training programme at SHRUTI. It has taught me the basics of computing, which I should have learned in Grade 9 and 10 at school. Our trainer, Shankar Sir, had much more patience than anyone I have ever met. Even though he was not hard-of -hearing himself, […]